Enjoy an absolute beachfront holiday in your own private beach house, taking up the luxury return airport transfer. After being greeted at the airport, it's a comfortable 85-minute drive to your beachfront paradise location. Out of the Blue Fiji welcomes you to the relaxing experience and well overdue stay.
A modern pavilion-style design puts you right at the edge of the beachfront while providing serenity and a restful atmosphere. A private secluded location with a modern, spacious (600 square metre beach house), is the perfect holiday setting. Stay connected with free local Wi-Fi or retreat into your own sanctuary.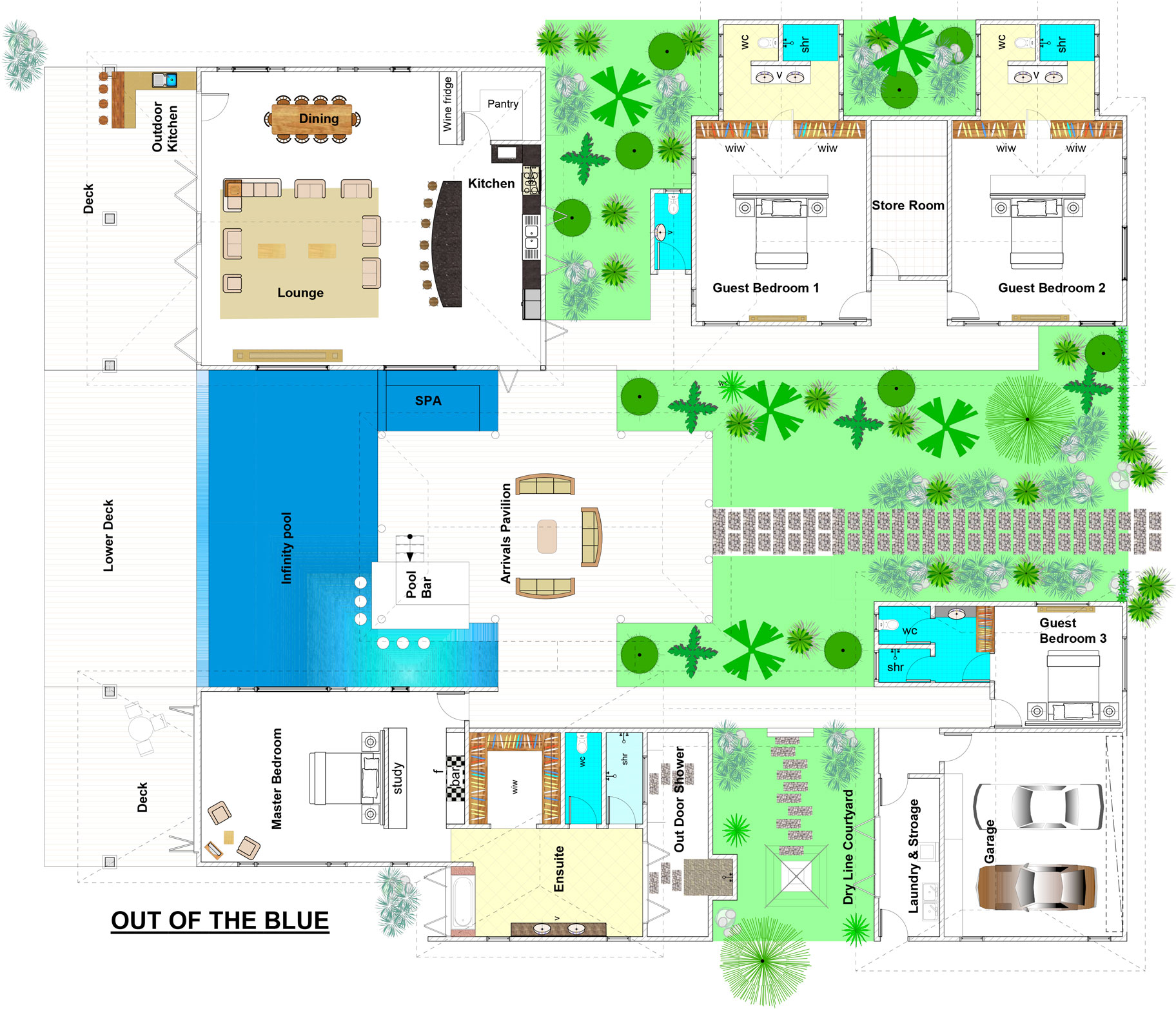 Sit back and relax on your own beach front view.
Accommodate up to 12 people, there are four spacious bedrooms, including a superior master bedroom with extensive ensuite.
Free clean filtered water available onsite
Laze on the large covered deck and truly get into the holiday spirit.
Slip into the Infinity pool - and sip a cocktail from the swim up pool bar.
If you're feeling adventurous there's water sports nearby including free snorkelling & kayak services.
Chill indoors with relaxing music, TV, DVD's, Netflix or games
Let us arrange your excursions and provide transport around Fiji in our luxury air-conditioned 16 seater passenger vehicle.
Free access to laundry services (washing powder is required)